CarbonFree Named One of 10 Most Promising Companies at Nationally-Recognized Rice University Energy Tech Venture Forum
Investors Select CarbonFree and its Innovative SkyCycleTM Technology Among 110 Companies
We are delighted to be on the top 10 list, which underlines the urgency of bringing low cost, secure and scalable CCUS technologies like SkyCycle™ to market. From the fires in the west to the hurricanes in the east and weather extremes all around, we know that more and more global leaders are looking for answers. I'm proud of the company that we've created and thrilled about the potential for CarbonFree to be a part of the solution.

Martin Keighley, CEO of CarbonFree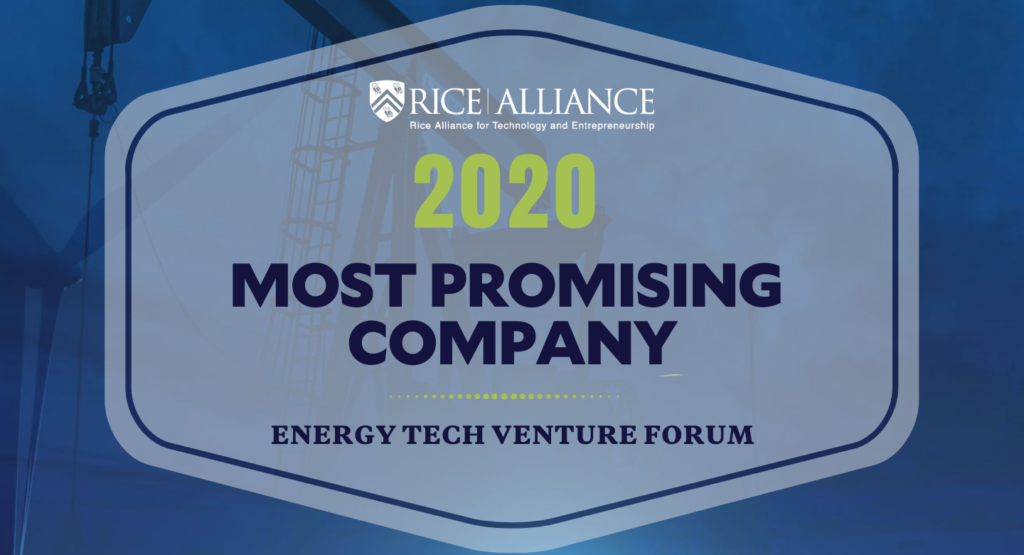 At the 18th Annual Energy Tech Venture Forum, CarbonFree was selected for special recognition among the 110 companies pitching via investor votes from the more than 90 major venture capital firms present. The forum, hosted by Rice University's nationally-recognized Rice Alliance for Technology and Entrepreneurship, provides an opportunity for business leaders to learn about the latest emerging technologies, discover investment opportunities and network with entrepreneurs, researchers, investment professionals and business executives all across the energy industry. The 2020 event was the largest forum in the event's 18-year history with more than 110 energy ventures—which have raised over $655 million combined— participating.
With an audience of 1,500 virtual attendees, CarbonFree introduced SkyCycle™, a patented industrial-chemical mineralization technology that captures carbon emissions on a megaton scale to make usable or safely storable products. CarbonFree plans to raise $10 million to develop SkyCycle™ and build the first commercial carbon capture plant within two years,. SkyCycle™ follows CarbonFree's development of the world's first industrial-scale carbon mineralization facility, SkyMine®, which produces baking soda from cement plant flue gas. SkyCycle™ is already backed by energy-savvy investors including Fortistar, Braemar Energy Ventures, BP Ventures, Husky Partners, Berg & Berg and Apollo Investments.
Mark Comora, President of Fortistar said, "We're proud of CarbonFree's rapid progress towards making its carbon capture process an industrial and commercial reality. Our investment in CarbonFree was driven by Fortistar's mission to lead investments in lasting solutions to challenging problems and we're delighted to do our part to bring CarbonFree's paradigm-shifting technologies to the global market."
Throughout the 3-day event, more than 93 investment groups participated in the forum or took office hours. The event kicked off with a keynote from Maynard Holt, CEO of Tudor, Pickering, Holt & Co. and closed with a special announcement on the launch of the new Rice Alliance Clean Energy Accelerator. A recording of the event is available on the Energy Tech Venture Forum website.