Our mission
We only have one planet, one atmosphere, and CarbonFree is driven by the passion to be part of the global journey to net-zero.
What We Do
CarbonFree has developed patented technologies that capture CO2 from stationary point source emitters and transform them into carbon-negative chemicals.
Imagine if all industrial manufacturing plants could reduce their CO2 emissions and create green products.
SkyCycle™ and SkyMine® create sodium bicarbonate (baking soda), precipitated calcium carbonate (PCC), and hydrochloric acid.
CarbonFree's modular and scalable technology can make this a reality, providing an on-site solution without the need of costly infrastructure to transport and store CO2.
Nadeem Nisar has been with Fortistar, one of CarbonFree's investors, since 2008 and co-leads Fortistar's investment activities. He serves as a board member for several of Fortistar's portfolio companies, including Primary Energy, TruStar Energy, Golden Renewable Energy, and CarbonFree. Nadeem has advised on $30 billion of M&A and $20 billion of financing transactions in his previous roles as a member of Deutsche Bank's power and utilities investment banking team and Credit Suisse's M&A and global energy teams.
Martin Keighley
Chief Executive Officer
Martin Keighley specializes in accelerating the profitable growth of standalone and strategic business units, with experience as a global CEO. Most recently, he was President and CEO of Tata Chemicals North America (TCNA), where he was recruited to lead and integrate the North American soda ash business with sales of over $460 million. During his tenure at TCNA, he served as Chairman of ANSAC, a global supply chain business for soda ash.

Martin also served as CEO and Director at Arvia Technology, where he developed multiple markets for early-stage, specialist water treatment technology. As Managing Director for Brunner Mond, he was involved in patenting a sodium bicarbonate service and product for the waste incineration market, creating a $40 million business within 2 years.

Martin holds a Master of Chemical Engineering from Cambridge University.
Scott Gardner
Chief Financial Officer
Scott holds a BBA-Marketing from the University of Texas-Austin, as well as an MBA-Finance and MA-Int'l Mgmt from the University of Texas-Dallas.  Scott has over 25 years of financial experience in the high-tech, manufacturing, and cleantech sectors. Prior to Carbonfree, Scott was the CFO at Fluence Bioengineering, a leading manufacturer of LED lighting fixtures for the horticulture industry.  At Fluence Scott oversaw the company's financial hypergrowth, along with the successful sale to a multinational German lighting company.   Scott has significant prior experience in IPOs, M&A transactions, and fundraising of various types, including equity, debt, and government grants.
Joe Jones
Chief Technology Officer
Joe holds a B.S. Chemical Engineer, University of Texas Austin – Joe has over 25 years of experience in corporate leadership, engineering, and technical manufacturing.  He was the CEO/Founder of Skyonic Corporation, the R&D Predecessor to CarbonFree. Prior to CarbonFree, he was the CEO at BridgePoint Technical Manufacturing and VP Operations at Ross Technology. Joe has received multiple grants and awards: IEA Delegate United States, Three-Time US/Canadian Dept of Energy Grant Awards, and the 2007 recipient of the Intel-Laureate Museum of Technology San Jose, California and the 2015 Austin Intellectual Property Law Associate – Inventor of the Year.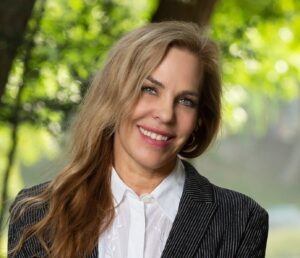 Haley Friary
Chief People Person
Haley leads the HR function and has navigated both VC backed and public companies through global strategies and successful hyper-growth of up to 10X. Haley has scaled global organizations from greenfield through full business cycle and completed four commercial exits, three of which she led for HR. These exits had a combined valuation of over $1.8B+. Haley has also established 20+ entities from inception to 1000+ employees worldwide in EMEA, APAC, ANZA, and the Americas.

Haley holds SPHR, GPHR, and SHRM – SCP accreditations and was a past Board Member and VP of Communications at Personnel Association of Sonoma County. She completed the HR Executive Summit program at Stanford University in 2008 and 2009 and is currently in the top tier of the Organizational Leadership program at Pennsylvania State University with a 3.93 GPA.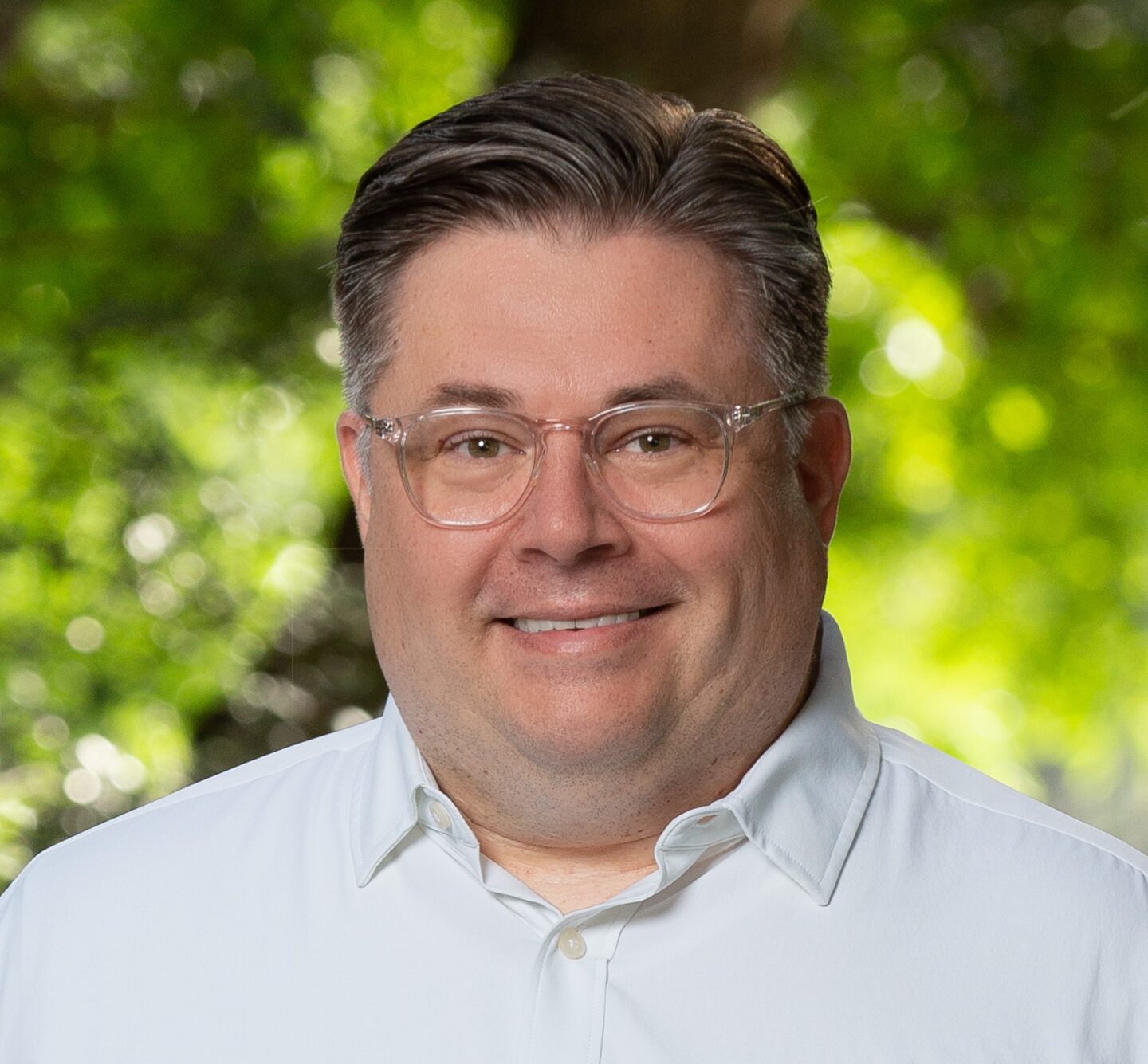 J. Brent Hagy
General Counsel
Brent holds a JD from the Texas Tech University School of Law.  He has over 20 years of experience as in-house counsel with public and private companies.  Prior to CarbonFree, Brent was Vice President, Deputy General Counsel and Secretary of Enable Midstream Partners, LP.  Brent has substantial experience managing corporate, securities, governance, finance, M&A, compliance, employment, benefits, real estate, litigation, and transactional matters.
Adrian J. Gonzalez
Director of Finance
Adrian holds a BBA in Finance from the University of Notre Dame and a Masters of Accountancy from the University of Texas at San Antonio. He is a Certified Public Accountant licensed in Texas and has over 12 years of experience in accounting and finance. Most recently, Adrian was the Controller for a family office. Prior to that, he was a Senior Manager in the audit practice at Ernst & Young, where he served clients in both the private and public sectors. Adrian has spent his career focusing on US GAAP and SEC financial reporting, accounting policy, Sarbanes-Oxley internal controls over financial reporting, and corporate governance. 
Karla Crocket has more than 12 years of finance and accounting experience, having led the finance operations at a biotech company based in Honolulu, reporting directly to the CFO. She now oversees CarbonFree's budget and finance operations, including treasury, accounting, accounts receivable, accounts payable, payroll, and internal and external financial reporting. Karla holds a B.A. degree in Accounting from University of Houston.
Geoff Spahr
Director of Sales and Marketing
Geoff Spahr has more than 15 years of experience in the sales and marketing industry – with 10 of those years in distribution, logistics, and direct selling of chlor-Alkali chemical products in the greater Texas market. Geoff worked many years as a Regional Sales Manager for an established chlor-Alkali distribution company based out of Houston, TX.
Our Investors
Fortistar
Founded in 1993, Fortistar is a privately-owned investment firm that provides capital to build, grow and manage companies that address complex sustainability challenges. Fortistar utilizes its capital, flexibility and operating expertise to grow high-performing companies, first in power generation and now in mobility, carbon capture, the circular economy and other solutions that drive our transition to a zero-carbon future. As a team, Fortistar has financed over $3.5 billion in capital for companies and projects in the energy, transportation and industrial sectors.
BP Ventures

BP Ventures was set up more than ten years ago to identify and invest in private, high-growth, game-changing technology companies, accelerating innovation across the entire energy spectrum. Since then, we have invested over $500 million in technology companies across more than 40 entities with more than 200 co-investors. Venturing plays a key role in BP's strategy to tackle the dual challenge of meeting the world's need for more energy, while at the same time reducing carbon emissions.
Apollo Investment Corporation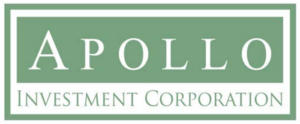 Apollo Investment Corporation (NASDAQ: AINV) is a leading specialty finance company that provides customized financing solutions to private middle-market companies primarily in the United States. Apollo Investment Corporation's investment objective is to generate current income and capital appreciation. The group invests primarily in various forms of debt investments including secured and unsecured debt, loan investments, and/or equity. AINV is a publicly-traded business development company and benefits from its affiliation with Apollo Global Management, Inc., a leading global alternative investment manager.
Berg & Berg Enterprises
Berg & Berg Enterprises LLC
Carl E. Berg is one of the visionaries of Silicon Valley where he has been developing, leasing, owning, and operating R&D and office buildings since 1963. Carl has built or owned over 15 million sq. feet of commercial real estate. Mr. Berg was the Chairman of the Board and CEO of Mission West Properties, Inc. from 1997 until its sale in 2012. Mission West Properties was a public real estate investment trust with Microsoft & Apple as major tenants.
Mr. Berg has been involved in the venture capital business since 1965 and was the first investor in Integrated Devices Technology and Sun Microsystems. He has been a major investor in over 100 other technology companies including NetLogic, Savi Technology, On Command Video, QED, and INS.
Husky Partners
Husky Partners
Husky Partners serves as the investment vehicle for James Alpha Management, the family office of Mr. Denis J. Nayden. Kevin R. Greene is the Managing Partner of James Alpha Management. Mr. Nayden served as the Chairman and Chief Executive Officer of General Electric Capital Corporation from 1994 through 2003, where he was responsible for 20 separate businesses and 90,000 employees in 35 countries. During his 27-year tenure at GE, Mr. Nayden also served as the Chief Operating Officer from 1994 to 2000, Executive Vice President from 1989 to 1994, Senior Vice President and General Manager in the Structured Finance Group from 1987 to 1989, Vice President and General Manager in the Corporate Finance Group from 1987 to 1989 and a Marketing Administrator for Air and Rail Financing as well as various other positions of increasing responsibility from 1977 to 1987. Mr. Nayden served as Managing Partner of Oak Hill Capital Partners from 2004 through 2017, helping to grow Oak Hill from $3.5B in AUM to $15B in AUM over that period.
Braemar Energy Ventures

Since our founding in 2003, Braemar Energy Ventures has strived to make early, ahead-of-the-curve bets in transformative energy-tech and related companies which contribute to global sustainability and help combat climate change. We typically lead our investments, and use our sector expertise and experience to be an engaged partner with management to best help them navigate through the many challenges on the path to global impact with significant and measurable scale.